Hello everyone,
How are you?
My class, LRG Bsc 6, and myself are enjoying our last months together here in Bulle. Now, it is already mid March and we only have 8 weeks of school left. This semester is so short, but also very tight. In the last weeks, we started to work on our group projects in Human Capital where we have to develop our own training program for managers working in a company to improve their skills and competencies. Furthermore, we developed a group presentation in Corporate Governance introducing two of the most significant failures within the governance of multinational corporations throughout the past years.
Within the next two weeks, we do have general education courses, where each student can choose one of the proposed classes such as transactional analysis, orienteering or music history.
Moreover, we have only 4 weeks left until our final dissertation hand-in. Therefore, the class has a tight schedule, but everyone needs to apply discipline in time management to finish off the personal dissertation work.
From my side, I can already say now, that it was a great experience to have such a big project going on over two semesters. I have learned a lot in new research areas, because of my chosen topic; however, it puts a lot of pressure on us to continue to work and be highly motivated until the hand- in date in April.
Otherwise, as we are the first LRG class graduating, we are all enjoying the remaining time together with special graduation events that are organized by our own LRG Graduation Committee. Just yesterday, we did a Beer- Pong Party in Bulle, which was great fun.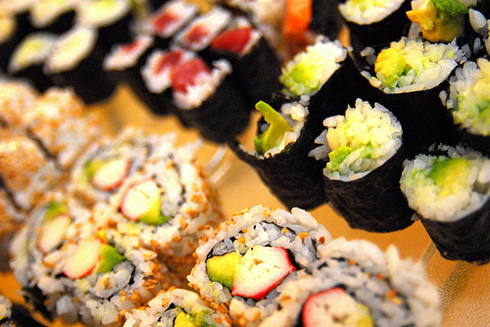 Next week, some of my colleagues and I will prepare freshly made Sushi and deliver it to students. These extra- curricular events create the memorable moments with friends and colleagues we have studied with for over 4 years now.
I will keep you updated soon about the happenings of the next upcoming weeks. Wish you all the best and enjoy the springlike sunny days!
Greetings, Ann-katrin
Comments